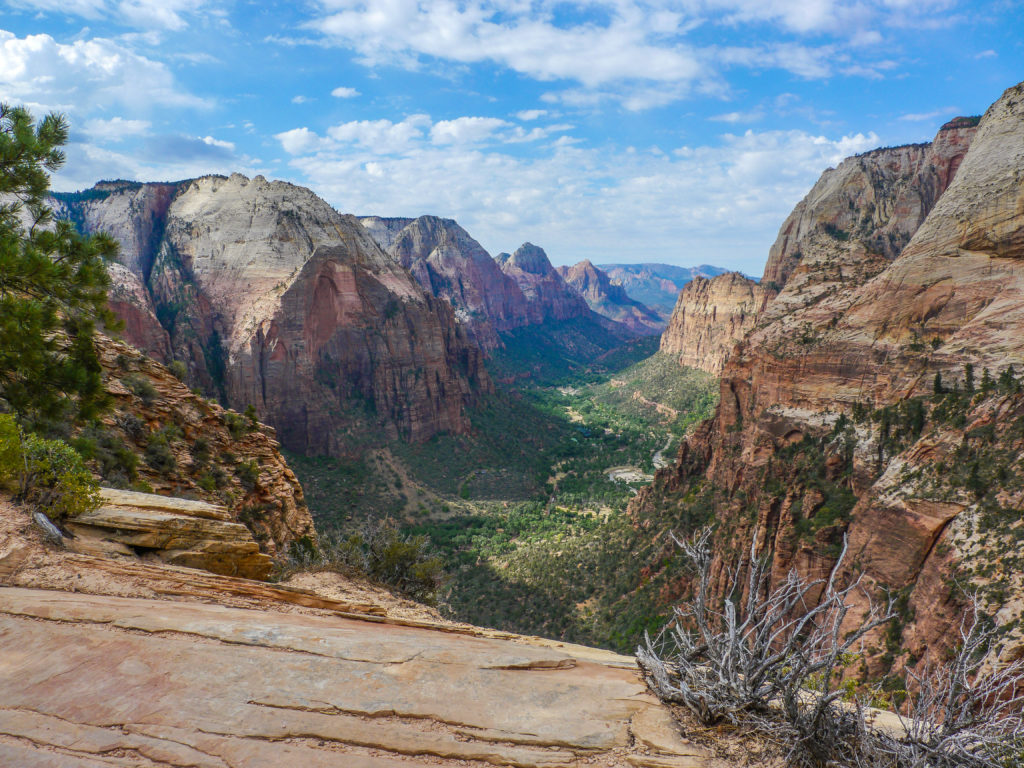 Angels Landing, Zion National Park, Utah
Angels Landing in Zion is my favourite place of anywhere I've ever been. I've done the hike 4 times to date and plan to do it many more times before I'm unable to navigate its steepness. It is a 4 mile hike up the spine of a rock structure that gives you an unrivalled view of Zion Canyon. It is narrow in spots and not for the feint of heart but the reward at the top more than makes up for those anxious moments.
This place is special to me for a number of reasons, not the least of which is the representation of the various forms of freedom we experience as humans. I suppose the closer we get to Zion (heaven) the freer we feel.