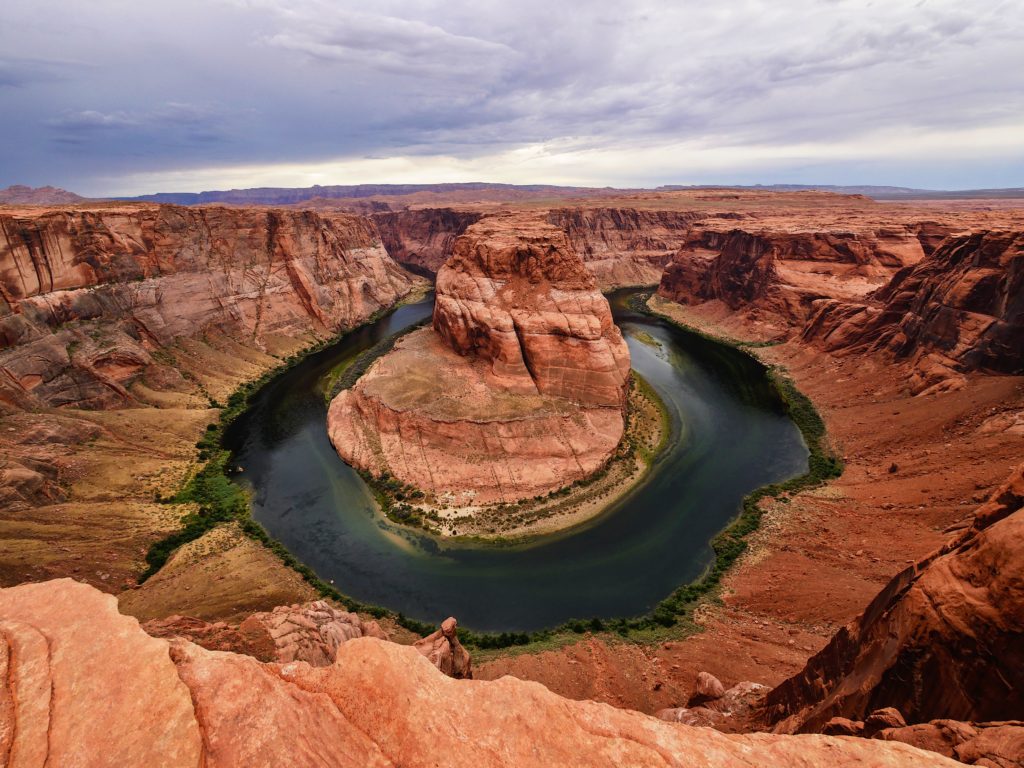 Horseshoe Bend, Page, Arizona
This photo was taken on my second trip to Horseshoe Bend in Page, Arizona in 2016. Clouds and lighting change the look of the area with its mineral-rich coloured rock and dark water. It is a breathtaking vista at any time of day as one looks out over this picturesque bend in the Colorado River.
It's a 1,000 foot drop down to the river and many tourists venture perilously close to the edge. It's an easy walk from the parking lot and an absolute must-see when in the area.